The heat hit, and it hit hard. I crave ice cream all of the time, but when it's hot, there is truly nothing than alleviates the melting pressure of humidity than delicious, ice-cold creamy goodness. The summer I lived in Rome, I straight up went on a gelato diet for my day-time meals… Nothing else even sounded good. Due to the purchase of a bag of lemons at Whole Foods more than a few weeks ago instead of my usual single lemons when needed, I had all of the inspiration I needed in the fridge. Add to that a no-cook, no-custard base, and I might have found my new best friend for the summer.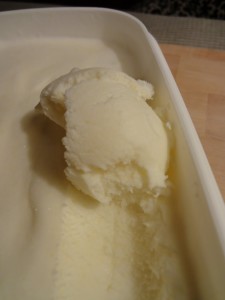 Disclaimer: make sure to let your ice cream maker cool sufficiently; if you're like me and jump the gun, you'll have to start all over because it won't freeze.
Lemon Ice Cream
zest of 2 lemons
1/2 cup sugar
1/2 cup freshly squeezed lemon juice
1 1/2 cup heavy cream
1/2 skim milk
pinch of salt
Using a Microplane or other fine-grain rasp zester, zest the lemons directly into the bowl of a blender. Add sugar and blend until zest is fine, then add the lemon juice until sugar is dissolved. Blend in the milk and cream until smooth. Chill for at least one hour, then freeze in the body of your ice cream makers. Place into freezer immediately to allow it to set.
Recipe adapted from David Lebovitz's The Perfect Scoop.