Winding through the streets of Trastevere in Rome, you hardly expect a door to open into a minimalist, open space, but clean and modern is exactly what you get when you arrive at the end of Vicolo Dè Cinque and enter Glass Hostaria. The design of the space puts raw materials to beautiful use, from the crumpled screens on the ceiling to windows in the floor peering onto bottles artfully laid across stones.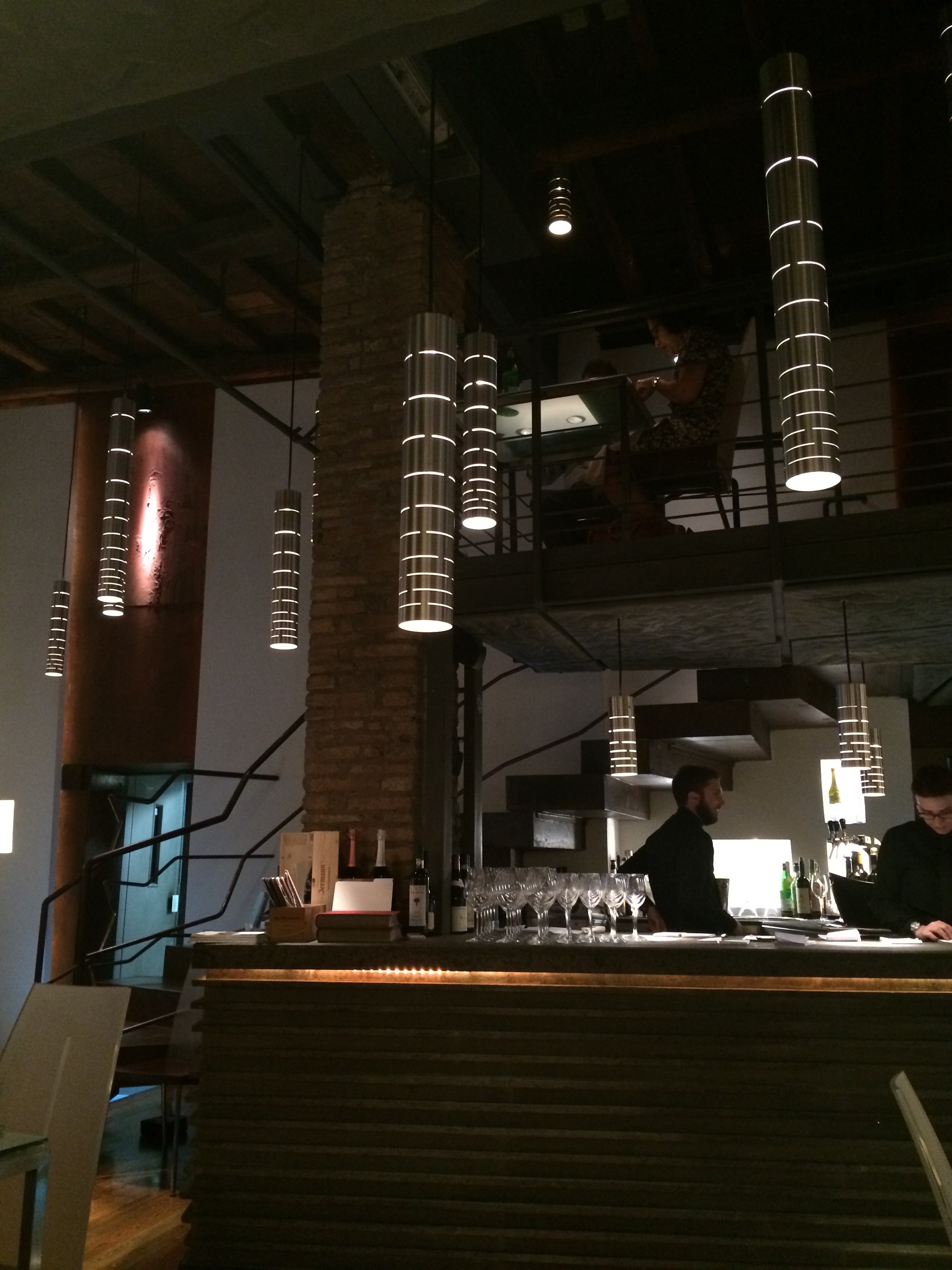 This idea of taking tradition and turning expectations on their head is even more evident in Chef Cristina Bowerman's food. When I dined there in late May, we were welcomed with a little cocktail of sorts – Campari soda housed in a delicate sphere of white chocolate, which popped gently on our mouths with the sweet and bitter flavors mingling for a moment in our tongues and tantalizing our taste buds.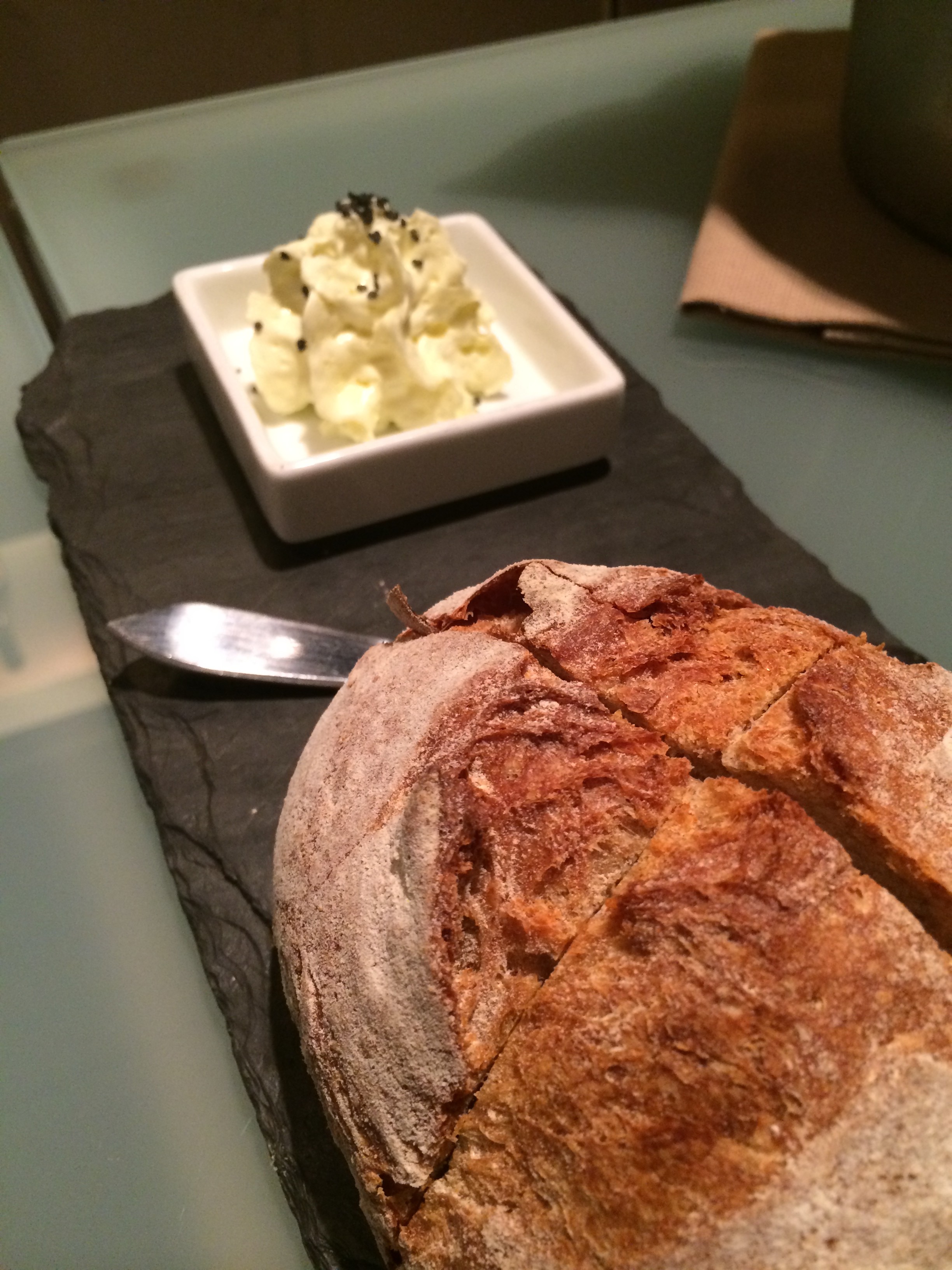 Ready as we thought we were for other surprises, we were nonetheless blown away by the interplay of delicate textures and intense flavors that coursed throughout our meal. Smooth gazpacho with poached shrimp and crunchy poppy seeds. Octopus, thinly sliced, served with chorizo, micro greens, chamomile mayo, lime and paprika.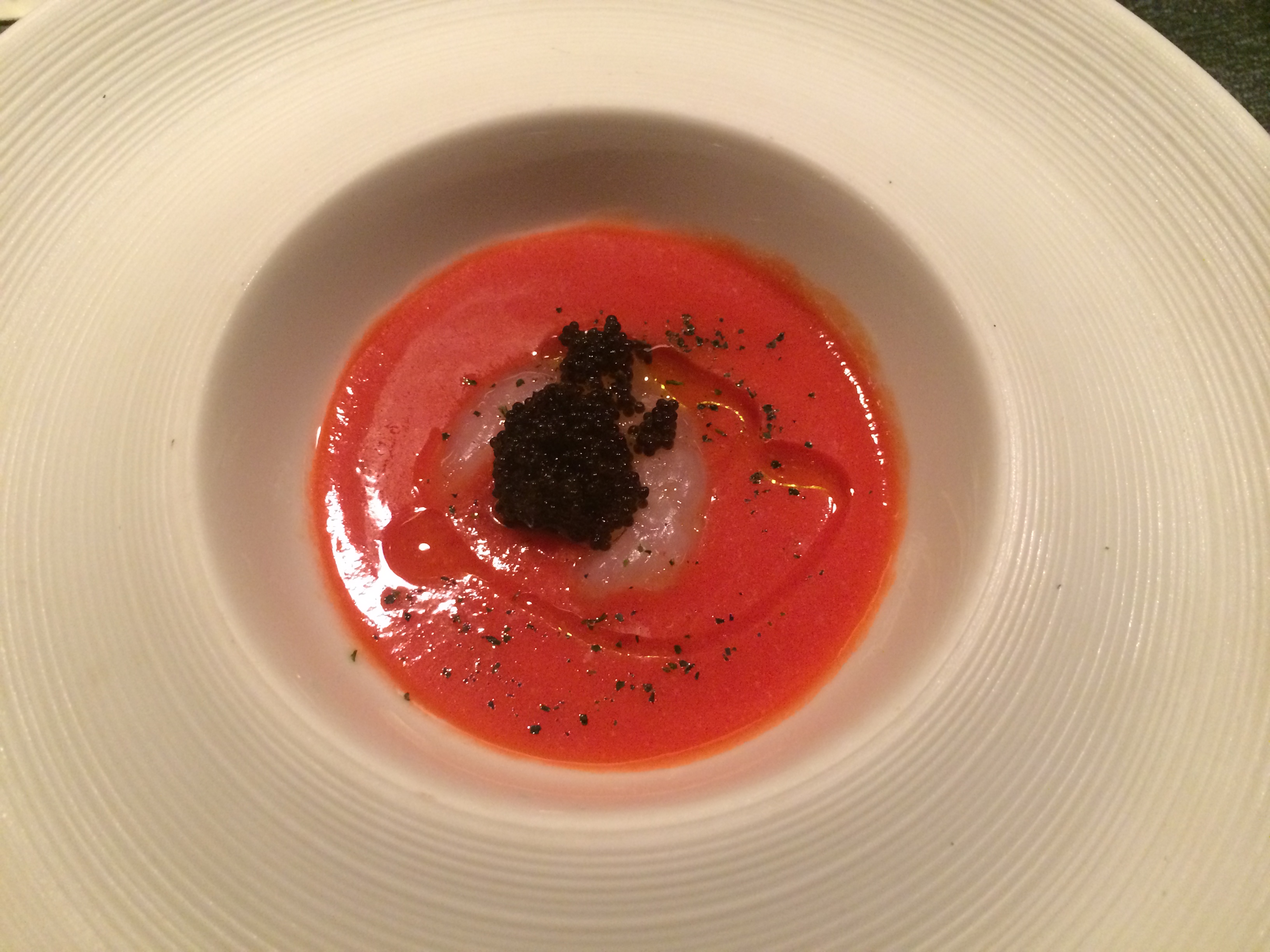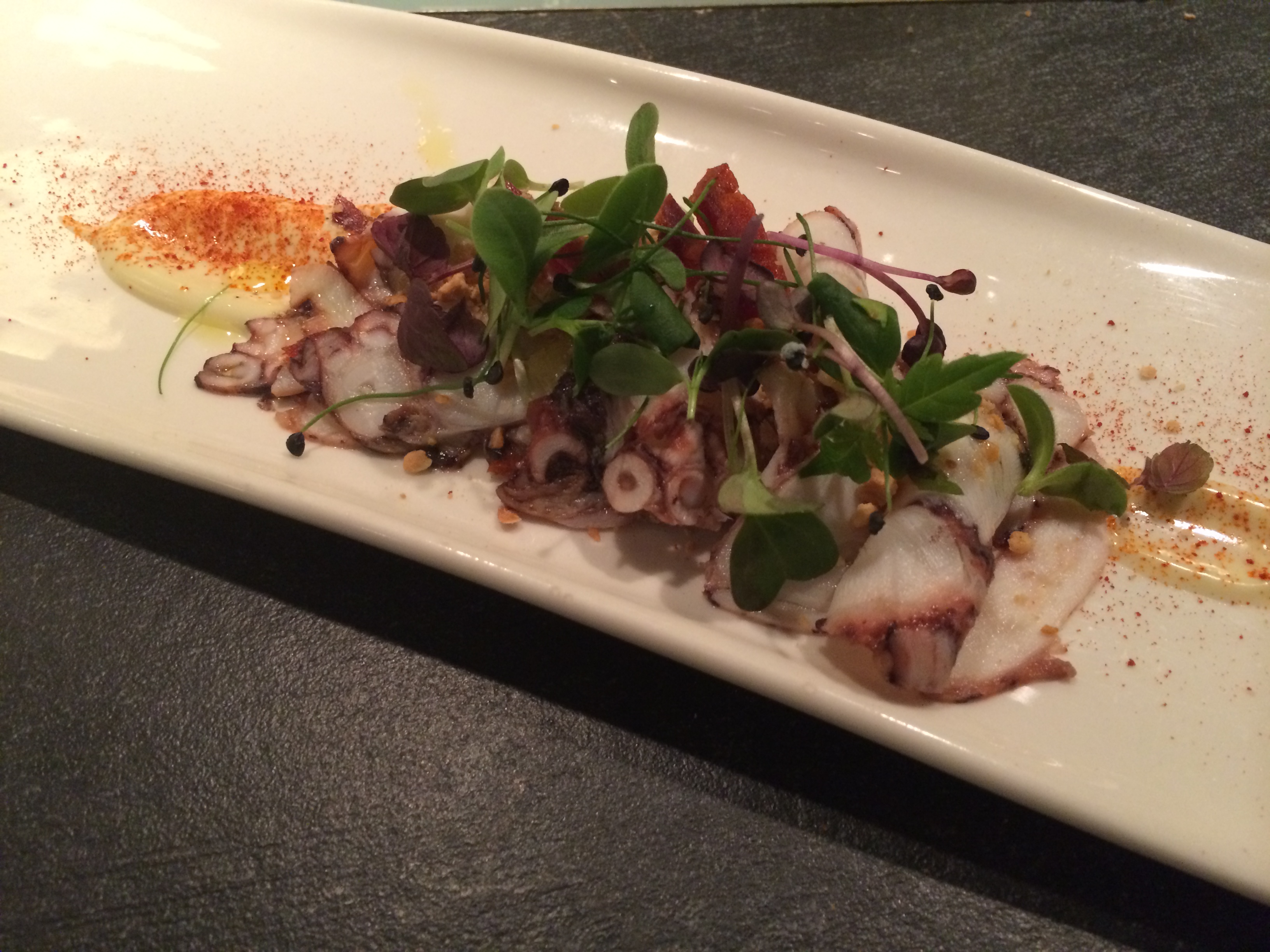 And oh the pasta: every morsel was delicate, melting across the tongue like the Campari at the start of the meal. From artichoke button ravioli served in a prosciutto broth with fava beans and peas to a richer foie gras-filled ravioli with apples and amaretto, the flavors just flitted across our palates.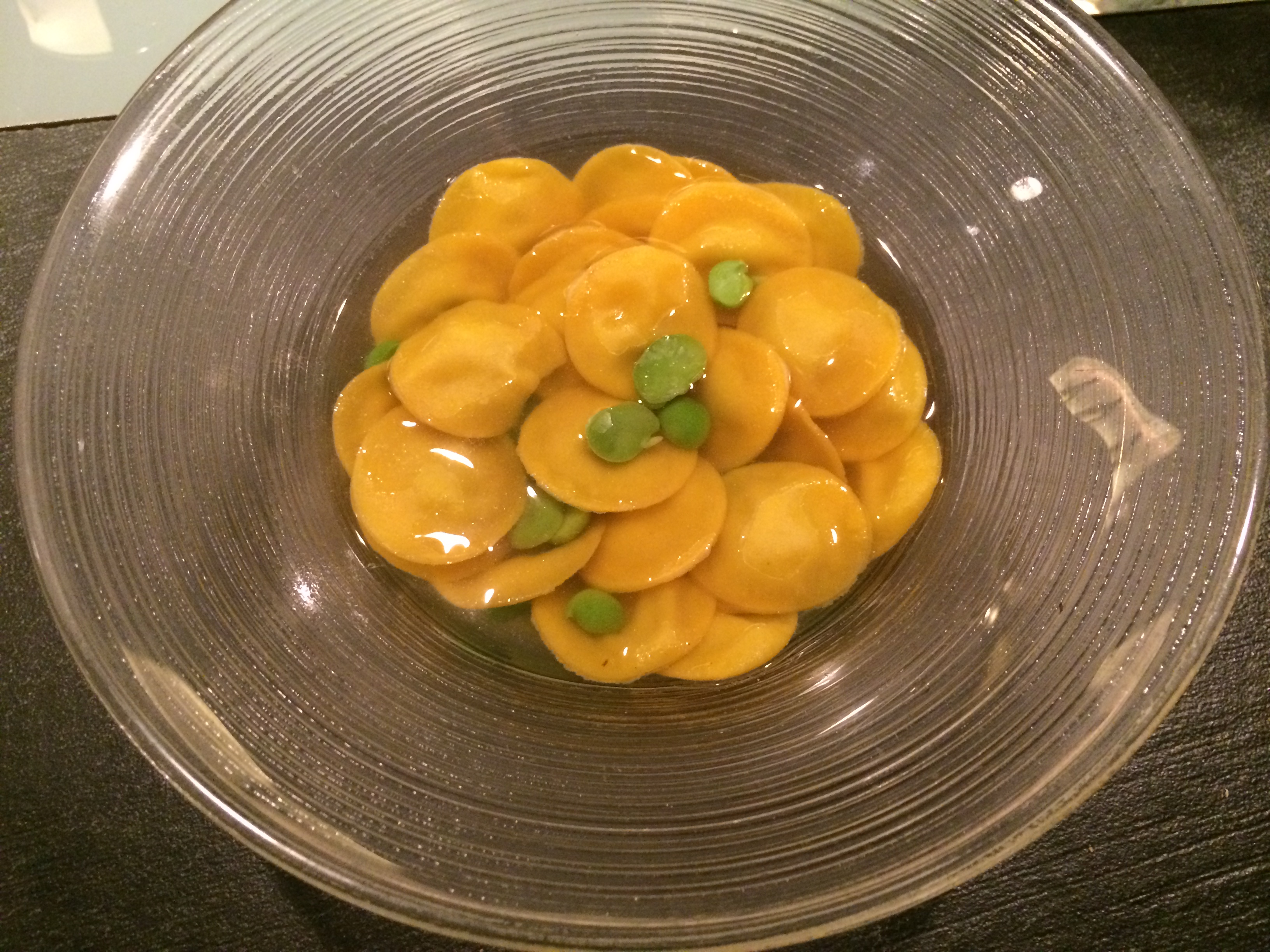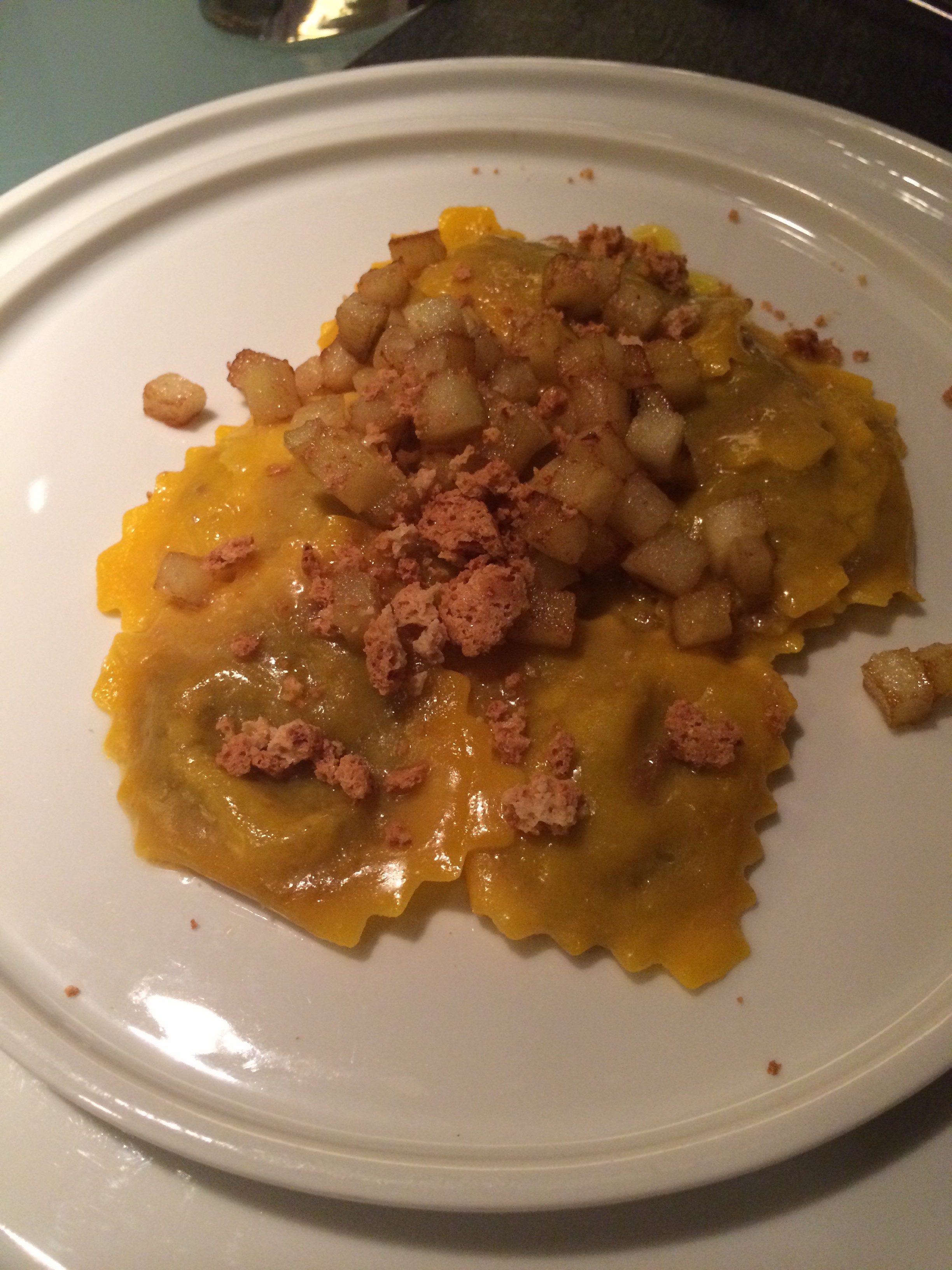 My personal favorite, however, was a melt-in-your-mouth Parmigiano-filled ravioli dish with white asparagus tips and asparagus foam; I never knew a hard cheese could taste so smooth.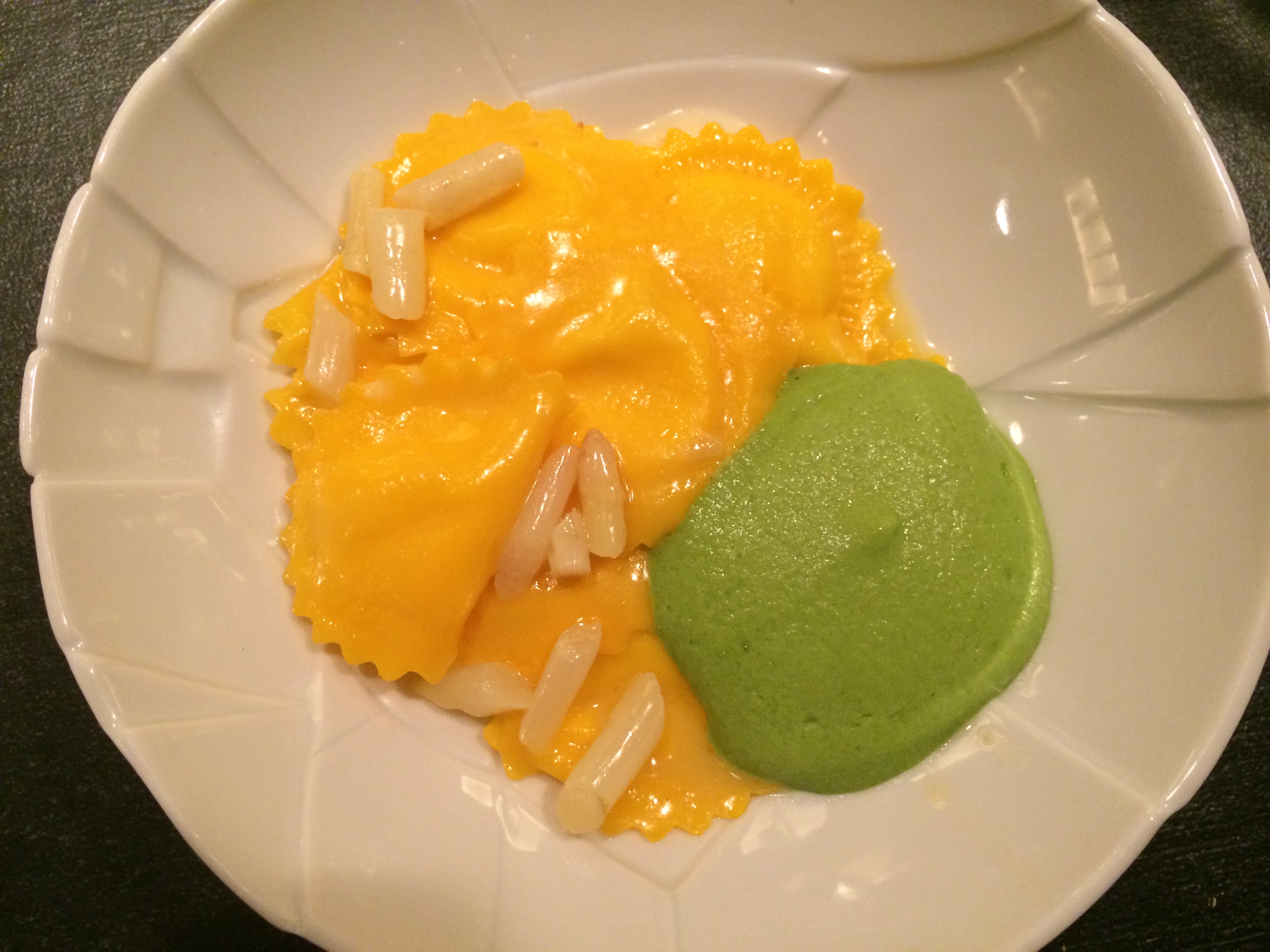 Contadi Castaldi 2009 Satèn, a light and fresh Franciacorta of mostly chardonnay with a little pinot bianco, was a lovely universal pairing – its tightly knit bubbles and sweet fruit with hint of white flowers carried us through the myriad of flavors present in our meal. The coup de grace was a lovely tasting of desserts, including a sugar-coated jelly of frutti di bosco. The only thing missing was an espresso to finish off the meal, but we grabbed one from a local bar on the way home.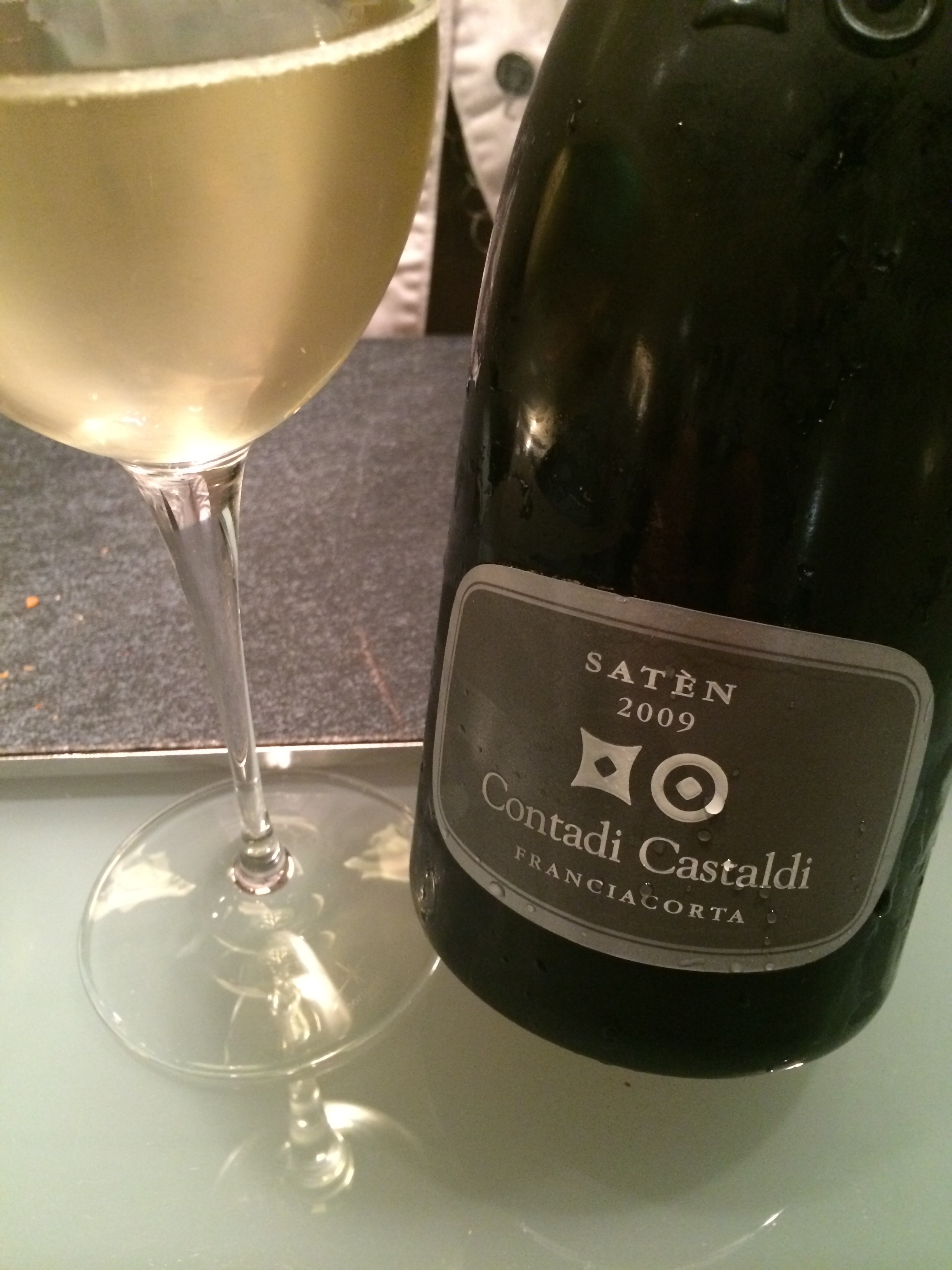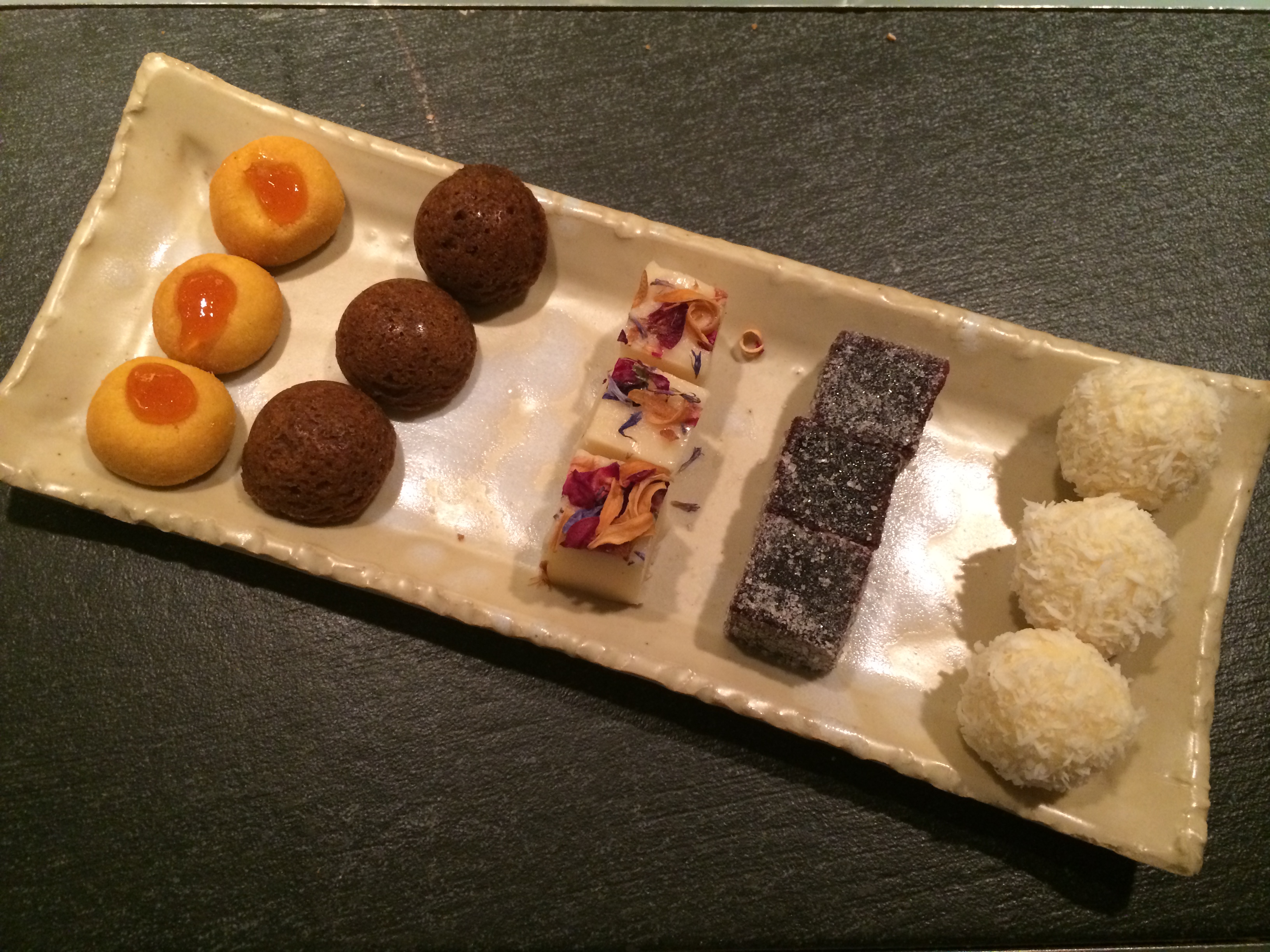 Glass Hostaria
Vicolo Dè Cinque, 58, 00153 Roma, Italy (Trastevere)
Call +39 06 5833 5903 or email for a reservation
Closed Monday