Terroir—the notion that the place in which grapes are grown gives them a unique flavor—is an overwrought wine term, or so I'd thought until I tasted two single vineyard Chardonnays by Argentina's Bodega Catena Zapata.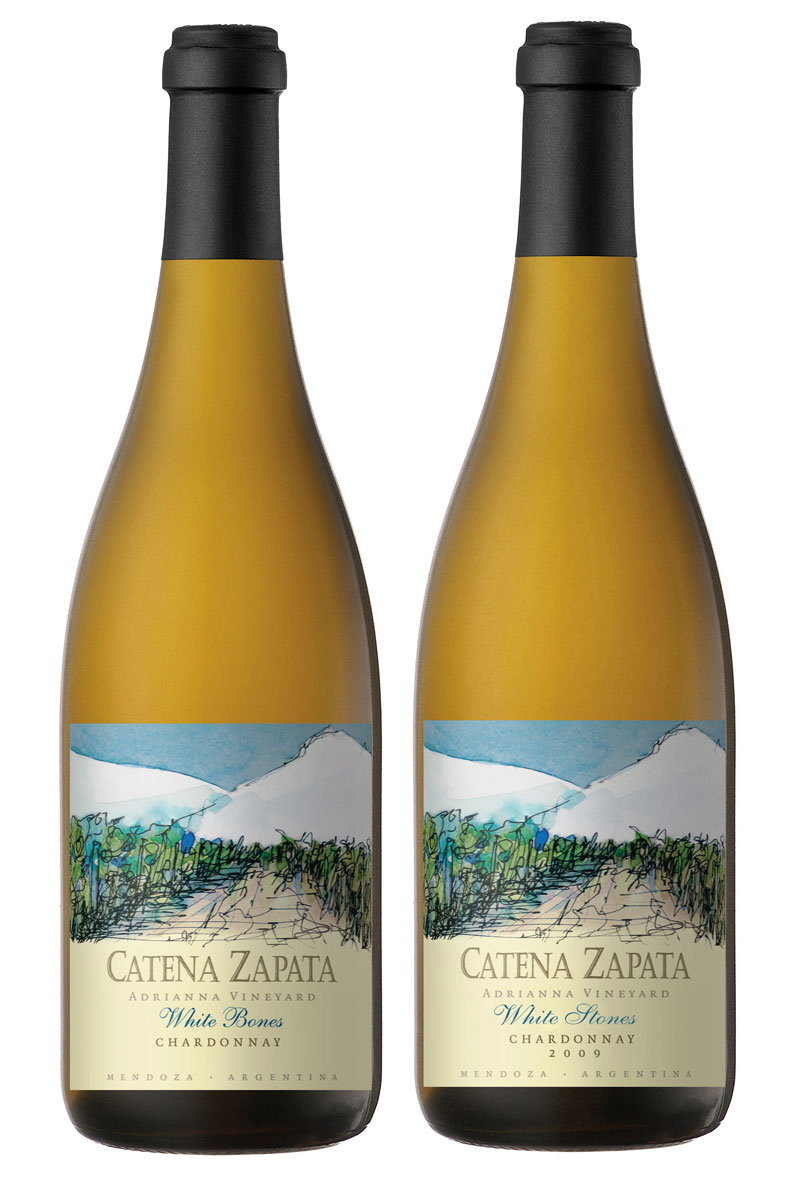 Grown in side-by-side vineyards high up in the Andes, White Bones (2010, $120) and White Stones (2010, $100) could not taste more different. Bones is a lean, mineral-driven wine, finishing with sweet notes of fresh white peaches tossed in lemon juice. Stones is more voluptuous, offering a riper, mouth-coating palate that, despite the initial hit of buttery richness, remains bright and sparkling with the pineapple-laced acidity of high altitude.
Grown at 4,500 feet above sea level, exposing the vines equally to cool nights and intense sunlight, Bones and Stones are both harvested and aged in French oak barrels. Yet they taste startlingly different. The ground beneath the Stones vineyard is covered with rocks from an ancient river bed, stressing the vines through the gravelly, well-drained soil and driving more sugars into the grapes themselves, resulting in a fuller-bodied style of wine. The White Bones Chardonnay grows on soil rich with limestone deposits and calcium, which affects the way the roots penetrate the soil, drawing an earthy minerality into the wine and leaving it leaner and brighter. Some words you have to taste to understand, and Bones and Stones turned me into a terroir believer.
Originally posted on SAVEUR.com