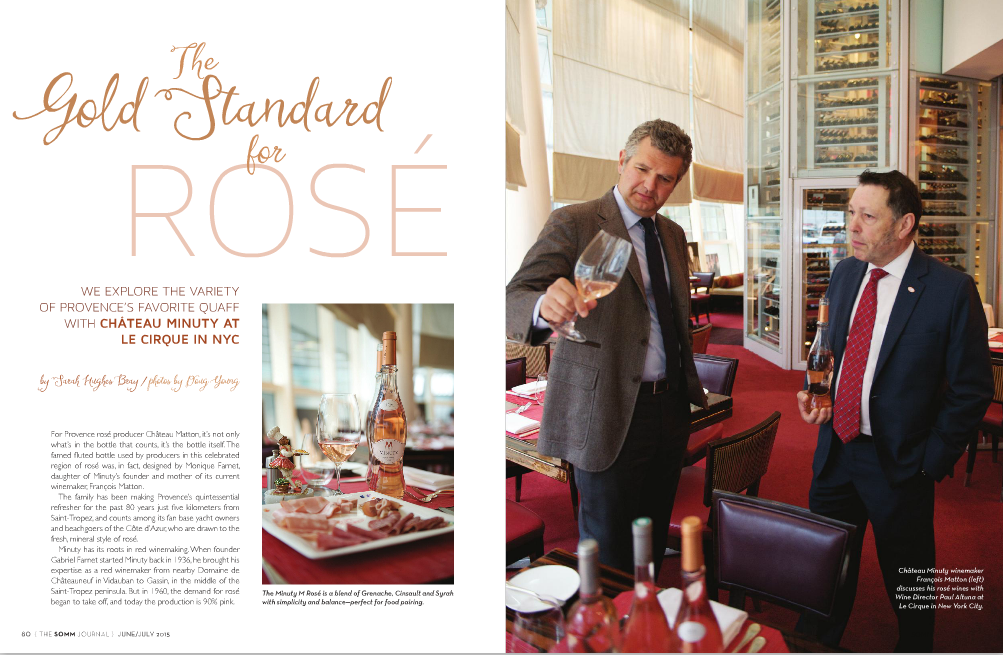 In my most recent piece for The SOMM Journal, I explore the variety of Provence's favorite drink with Château Minuty's owner and winemaker François Matton at Le Cirque. Keep reading for the full story, and tasting notes excerpted below.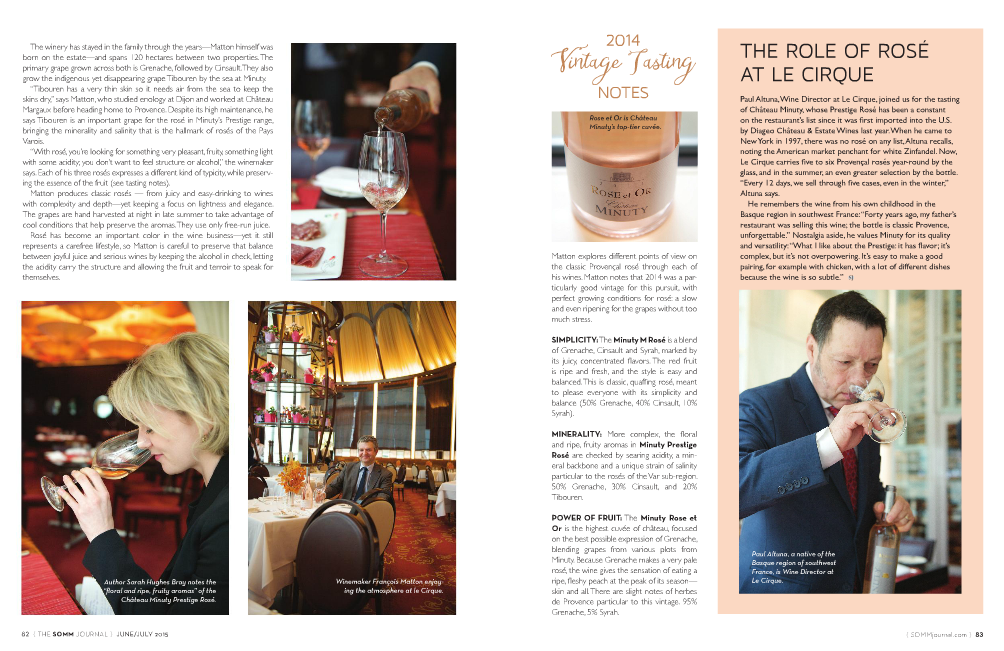 TASTING NOTES
Matton explores different points of view on the classic Provençal rosé through each of his wines. Matton notes that 2014 was a particularly good vintage for this pursuit, with perfect growing conditions for rosé: a slow and even ripening for the grapes without too much stress:
SIMPLICITY: The Minuty M Rosé is a blend of Grenache, Cinsault and Syrah, marked by its juicy, concentrated flavors. The red fruit is ripe and fresh, and the style is easy and balanced. This is classic, quaffing rosé, meant to please everyone with its simplicity and balance (50% Grenache, 40% Cinsault, 10% Syrah).
MINERALITY: More complex, the floral and ripe, fruity aromas in Minuty Prestige Rosé are checked by searing acidity, a mineral backbone and a unique strain of salinity particular to the rosés of the Var sub-region (50% Grenache, 30% Cinsault, and 20% Tibouren).
POWER OF FRUIT: The Minuty Rose et Or is the highest cuvée of château, focused on the best possible expression of Grenache, blending grapes from various plots from Minuty. Because Grenache makes a very pale rosé, the wine gives the sensation of eating a ripe, fleshy peach at the peak of its season—skin and all. There are slight notes of herbes de Provence particular to this vintage (95% Grenache, 5% Syrah).