Originally posted on Departures.com
I vividly remember the first time I sat down to taste through a vertical of older vintage wines, sipping a selection of SIMI cabernet sauvignons from 1935, 1941, 1956, 1964, 1974, and 1984 amidst the fruit flies and barrels of its Sonoma County cellar. They were vibrant and distinct, each showing the long life of well-made wine: from the figgy, fruity, still full-bodied 1934 and the wild strawberry and balsamic delicacy of the '41; to the more modern styles of the '74, with its big, spicy tannins and bright black fruit still present, and the concentrated, rich, and powerfully structured '84. I was hooked on the nuanced flavors of maturing wines; on their savory notes of earth, stewed fruits, honey, spice; on the more esoteric quality they represent as well, nodding to times gone by.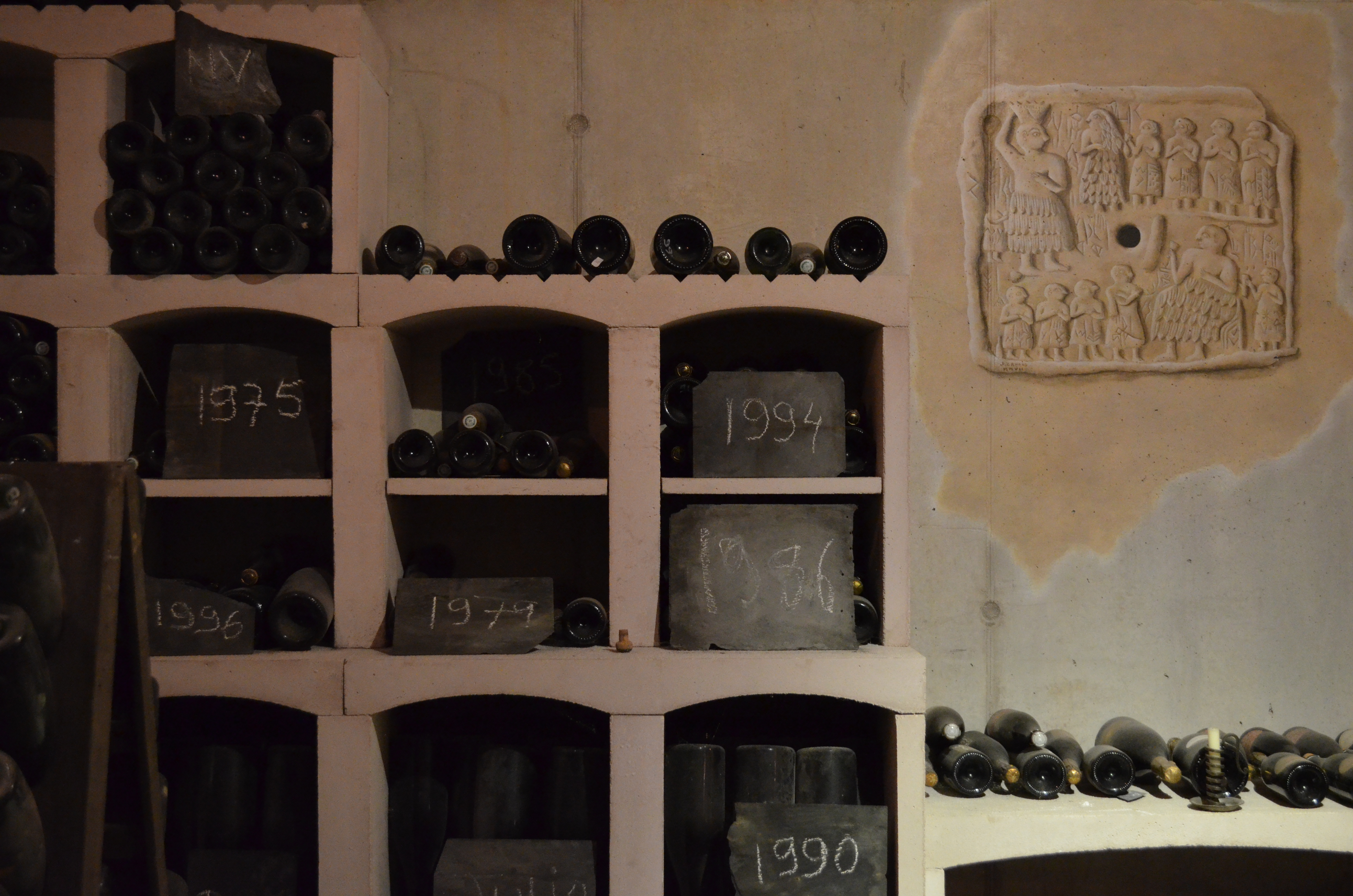 Of course, finding older vintages worth drinking can be a challenge: Age does not necessarily mean a wine is better, and looking for particular vintages, producers, or even regions can be a tiring, and sometimes fruitless, search. "It is also important to remember that mature wines may have traveled, changed hands, or been subject to temperature or storage conditions that may have compromised them or prematurely advance their age—it's part of the adventure, but certainly buying mature wines increases the risk of coming across a bottle that is not what it could have or should have been," notes Rosemary Gray, wine specialist at Flatiron Wine & Spirits in Manhattan.
Fortunately, there are great shops across the U.S. that spend a good part of their time finding these wines for you, whether scouring auction catalogs and the hundreds of lots listed therein, working directly with wineries, or sourcing from private collections. We asked a handful of our favorites (in locations that ship across the U.S.) to share what they look for when buying and selling wines with bottle age, as well as some suggestions for things to buy and drink now, with plenty of special occasions for drinking and gifting in the coming weeks.
24 Hubert
We love this tiny shop in New York's Tribeca neighborhood, which offers a well-curated selection of wines from all over the world with a strong focus in California, France, and Italy. Rose Balderson, the store's manager, likes to keep an eye out for older Bordeaux, often from vintages that may not have been rated as the best, or for wines from great producers, but that perhaps weren't hits with critics upon release: "The 2000, 2006, 2008 vintages in Bordeaux may not have been rated as the best, but some producers made some incredible wines that are great for the price. California producers like Randy Dunn on Howell Mountain will always have great value older wines, since they were never a huge hit with Parker."
Her favorite mature wine on the shelf right now? "From one of the oldest properties in Italy's Piedmont region, the 1999 Oddero 'Mondoca di Bussia' is one of my favorite older vintages that we have in stock right now. They are making wines of perfect balance and finesse."
The Wine Consultant
We like this Sacramento retailer for their emphasis on wines that express their unique origins around the world, with a particular focus on distinctive, natural wines from places of severe viticulture. When sourcing older vintages, owner Eric Stumpf says he follows these general guidelines: pedigree, place, vintage, track record, winemaker, and overall balance of structure, but he likes to "keep an open mind and take chances, especially on 'off' vintages or lesser known regions," like off-the-beaten path reds from Italy.
His choices for the holidays? "The 2008 Palari Faro DOC Sicily or the 2001 Arpepe Sassella Rocce Rosse Riserva from the Valtellina in Lombardy."
8039 Greenback Lane; 916-721-9463; thewineconsultant.com. 
Flatiron Wine & Spirits
One of our go-to shops, we love Flatiron for its focused approach on exceptional producers that make wine truly representative of their regions. Rosemary Gray, senior salesperson and wine specialist, gave us some tips on regions they like to focus on when looking for older vintages: "We are always looking for mature Burgundy, and Bordeaux and Spanish wine because those wines age exceptionally well and it's almost always better to drink a mature selection. Also older German and Austrian Wine have gained popularity. Barolo and Barbaresco is always in high demand, and it is nearly impossible to find mature wine from the Northern Rhône Valley of France—so we are always searching! There are also wonderful mature California Wines; many people would be surprised at how well these wines stand up to their European counterparts, but many wines from the '80s are now in their prime."
What's she looking forward to drinking to celebrate the season? "1996 is a great vintage for Champagne, and many are coming around now. During the holidays, Krug always does special releases, and we're currently carrying their '96… and the '88!"
929 Broadway; 212-477-1315; flatiron-wines.com. 
67 Wine
We like 67 Wine because of its wide variety of bottles from all the great wine regions of the world, and especially because they stock their own private selection of old vintages from major collecting regions like Bordeaux, Burgundy, Piedmont, Tuscany, and beyond. Oscar Garcia, wine director and buyer, says that for older vintage wines in particular, "we stock a great selection of first-growth Bordeaux and from Burgundy DRC's. Collectors and wine enthusiasts seek these out, and we have always kept a great collection of such wines."
What older vintage Bordeaux would he drink this Christmas? "I would highly recommend Chateau Lafite Rothschild Pauillac 1981, Chateau La Lagune 1966, Chateau Mouton Rothschild Pauillac 1986. Just to name a few."
179 Columbus Ave; 212-724-6767; 67wine.com.