I got out to San Francisco a few months ago to visit Stevie and Josiah in their new abode. We celebrated the end of spring's bounty with some fabulous meals. Here's a quick round up of some of my favorites: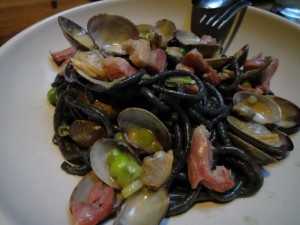 Beautiful, refurbished industrial restaurant space with
spot-on seasonal menu and a funky wine list.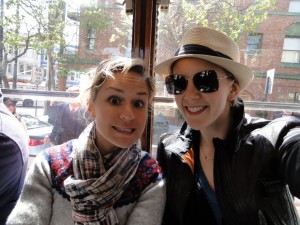 Stevie and me on the tram through downtown SF,
one of the oddest public transit experiences of my life.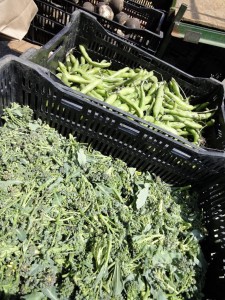 Ogling the goodies at the Ferry Building's Farmers' Market.
We picked up a few treats to make dinner.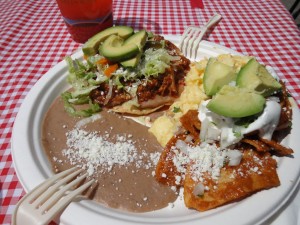 Mexican food at the market. Spicy and delicious,
with refreshing strawberry and ginger-peach aguafrescas.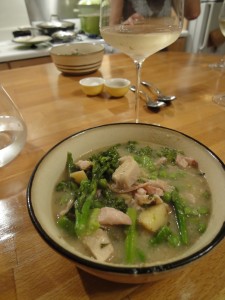 Rabbit stew, made with broccolini, asparagus, potatoes, favas, peas, and more.
Topped with watercress and served with a California Fume Blanc.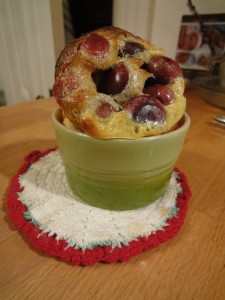 This time, we left the pits in for the famed bitter-almond notes they provide.
We also used half of a vanilla bean instead of extract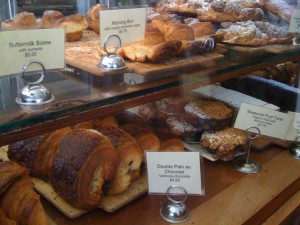 Last morning at Tartine, the famous bakery in the Mission.
Those pains au chocolat are as big and as tasty as they look…