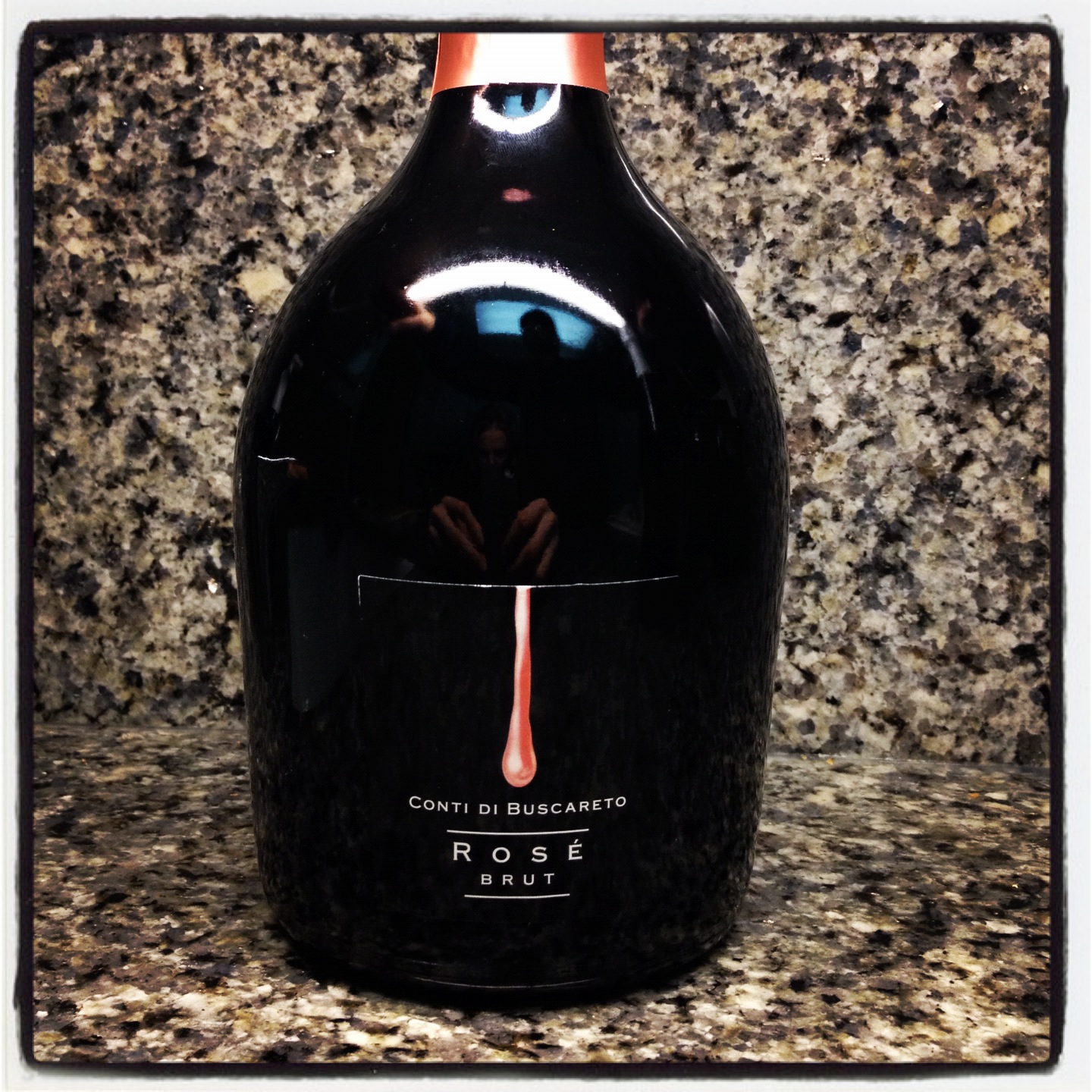 A beautiful, rich, salmon-colored wine, the Conti di Buscareto Rosé is made from the Lacrima di Morro d'Alba grape in Italy's Marche region, an ancient varietal rarely seen from outside of this region. Its name comes from its shape, which is reminiscent of a tear.
Crisp, dry, and highly acidic, the Conti pops open with intense bubbles which then subside into a finer mousse once in the glass. It has a floral nose, with hints of citrus and yeast. On the palate, I was surprised to taste so much grapefruit, lightened with hints of tart red fruit and black pepper. It's a medium-bodied sparkler (12% abv), with some depth and a long finish.
This wine would hold up well to some of the region's traditional dishes, like pasta con le noci. I'd also like to experiment with salmon in a citrus glaze.
3 out of 5 stars
Imported by T. Edwards Wines