I arrived in Paris to join my grandmother for a few days while she was visiting the city. Completely unfamiliar with the 1er arrondisement, where we were staying instead of our usual Left Bank stomping grounds, we looked for places to eat that were not too far afield. Our hotel gave us a few recommendations, and my ears perked when I heard that the chef of a little bistro around the corner was formerly of the world-renowned Tour d'Argent. After meeting a friend for a brief apéro, we dropped by to see if they could squeeze us in. We were in luck; as it was toward the end of dinner service, they had a table that had just left, which they quickly cleared for us.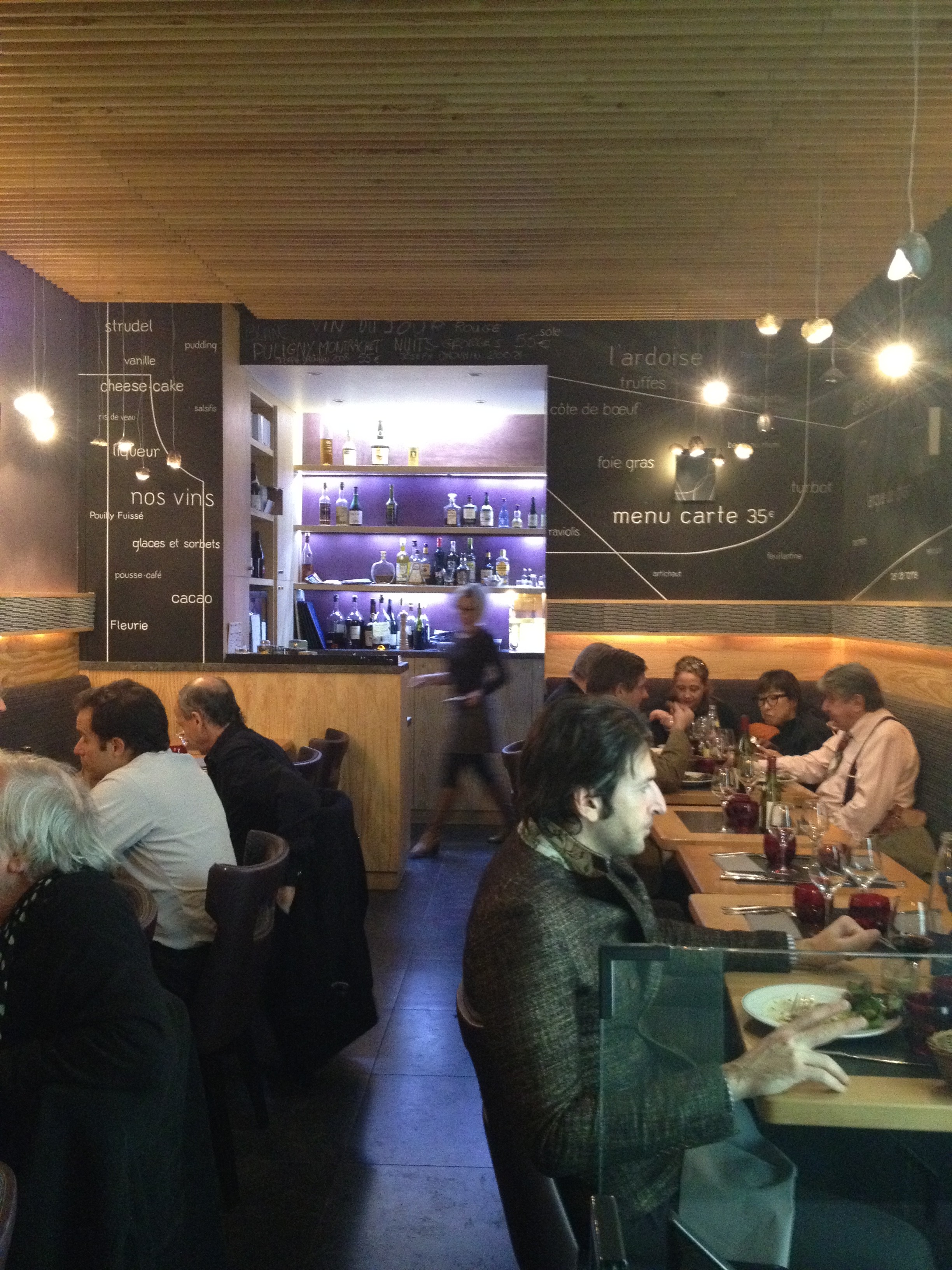 Upscale bistro might be a more appropriate description of this little restaurant off the rue de Castiglione. Despite its premium, historic location near the Place Vendôme, the restaurant was modern, its design a mix of stark woods and slate, with a long accent wall of chalkboard. More surprising was how affordable it was: 35 euro for a three-course prix-fixe menu.
Once the waitress explained several items on the menu, patient with my slow-returning French, we placed our order. She proffered the wine list, but as it was late, we asked about half-bottle options for reds (my grandmother does not drink white); she swiftly returned with a gorgeous 2007 Joseph Drouhin pinot noir, a deliciously affordable Burgundy from Chorey les Beaune, its price tag yet another reminder of why French wine is always better when drunk in France.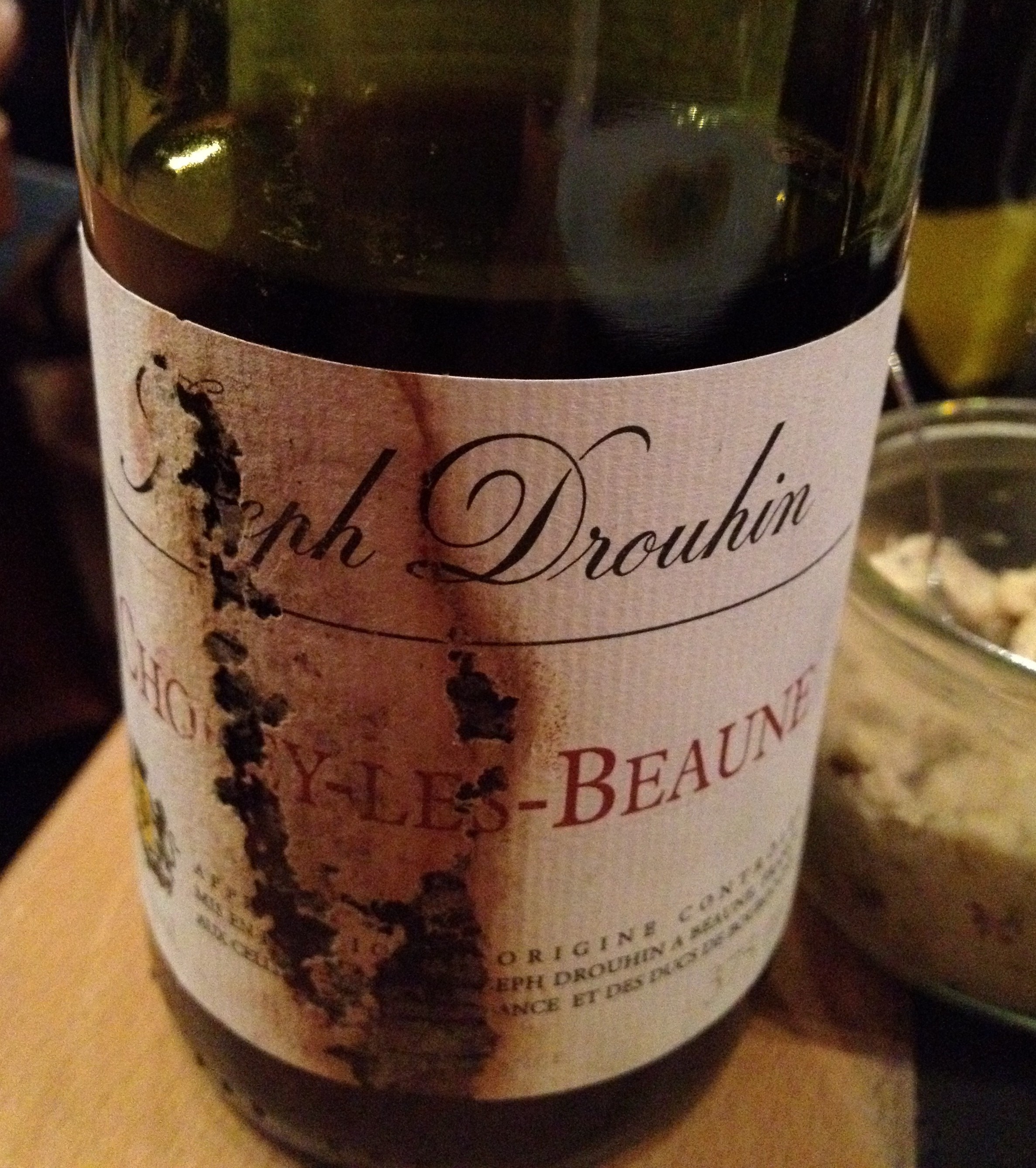 Its rich notes of cranberry and raspberry, thick with well-integrated black pepper, made it the perfect drink for the end of a long day – not too heavy but not too light – and an excellent match for our meal of oysters, mushroom ravioli, lamb, and veal, which we polished off with a selection of house-made ice creams. The food itself was perfectly prepared: a gorgeous mushroom and cream sauce with a generous parsley garnish for my pasta; the most tender of veal chops; a rich black pepper sauce to complement the gaminess of my lamb. We left giddy with our find, newly experts on where to eat on the "other side" of the river.
L'Ardoise Restaurant Paris
28 rue du Mont-Thabor 75001 PARIS
+33 1 42 96 28 18
Tuesday-Saturday, lunch and dinner
Sunday, dinner only